ICES-IOC Working Group on Harmful Algal Bloom Dynamics (WGHABD)
The ICES-IOC Working Group on Harmful Algal Bloom Dynamics (WGHABD) was established in 1994 on the basis of a Study Group on the Dynamics of Algal Blooms created two years earlier. The aim of the working group is to outline the various physical, chemical and biological interactions associated with harmful algal blooms (HAB) and to define the main gaps in research. The following list of topics, extracted from the working group reports, is an indication of questions discussed in the WG:
algal population dynamics in relation to hydrodynamics processes
utility of mesocosm experiments for understanding algal population dynamics
cyst phase in the life histories of relevant, potentially harmful species
time and space scales of physical and biological processes relevant to studies on physical-biological interactions in HAB dynamics
ability of certain harmful algal species to adapt to and modify the microscale physical environment
efficacy of monitoring programmes in relation
impact of grazers on HABs and impact of HABs on recruitment of grazer populations
role of micro-organic nutrient dynamics and heterotrophic interactions in the initiation and maintenance of HABs
role of harmful benthic microalgae in benthic and pelagic food web
role of 'founding' populations for HAB development
An important task of the WGHABD is to collect information about harmful algal events in the ICES area. This information is stored in a joint IOC-ICES-PICES database, HAEDAT, which is a part of the IOC International Ocean Data exchange (IODE), and summarized as a HAB Status Report for the ICES region, is a contribution to the Global HAB Status Report. ACCESS TO HAEDAT.
WGHABD is co-operating with SCOR-IOC GlobalHAB, and other ICES working groups.
THE WORKING GROUP IS OPEN TO SCIENTISTS FROM ALL IOC MEMBER STATES. IF YOU ARE INTERESTED, PLEASE CONTACT THE CHAIR OF THE WG, DR. Dave Clarke AT dave.clarke@marine.ie .
The IOC HAB Programme may be able to support the participation to this working group of scientists from non-ICES countries (ICES is North Atlantic). If you are a candidate for this, please submit your application to h.enevoldsen@unesco.org by 15 February each year with a short justification of the relevance of your participation and a summary of your CV.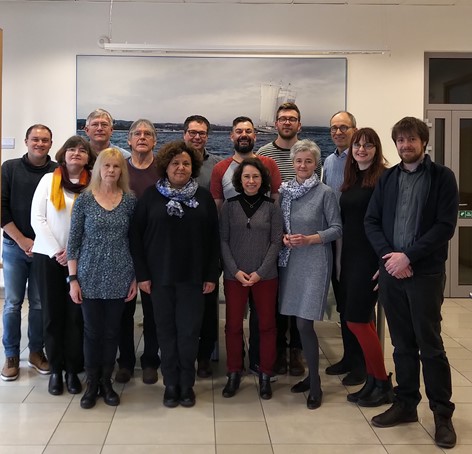 ICES-IOC WGHABD: 3rd– 6th March 2020, Sopot, Poland
More information can be found at: https://www.ices.dk/community/groups/pages/wghabd.aspx
Reports of the ICES-IOC WGHABD and of its preceeding working and study groups can be downloaded here.